A small Buddhist country, Bhutan is the world's last remaining kingdom. This nation is covered with thick forests, valleys and mountains. Besides natural scenery, Bhutan is also blessed with many beautiful attractions to see. But to explore the whole of Bhutan you must avail of taxi services in Bhutan.
Why hire taxi service in Bhutan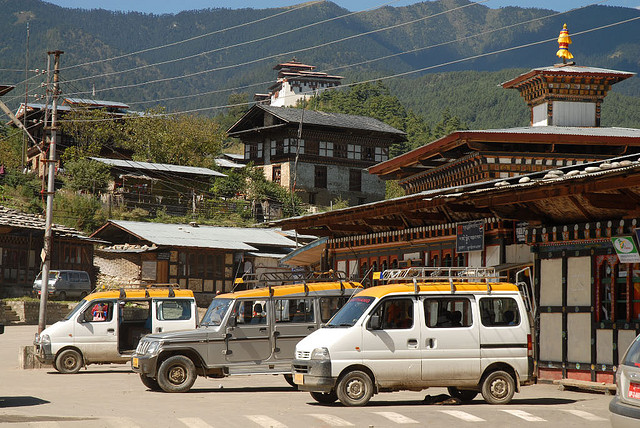 Hiring a taxi service is one of the most important advantages of visiting Bhutan. You can enjoy the ride and have full fun at affordable rates. Also, you will get a wide range of cars for you to choose from. If you avail taxi service then you can have a hassle-free trip during your stay in Bhutan. But there are some more benefits or importance which will compel you to hire a taxi on visiting Bhutan.
Benefits of hiring a taxi service
Meet your transportation needs with these essential benefits of hiring taxi services in Bhutan.
Round the clock service:
 Different taxi hiring companies provide taxi services night and day. If you want, you can contact them at any time of the day. You just need to provide them with contact details and the taxi will arrive at your location for the trip.
Experienced drivers:
You must keep this as a note that Bhutan taxi hiring companies provide professional or experienced drivers. They are quite familiar with the traffic patterns and the routes inside the city of Bhutan. You can also learn new routes and roads until your destination.
Affordable and economic:
Taxi service is the most affordable and economical mode of transport. This is because it provides much comfort and flexibility than public transports. Also, you can book your car according to your budget.
Wide range of options:
Taxi hiring companies in Bhutan will offer a wide range of taxi options for you to choose from. Therefore, you can get vehicles from standard to luxurious ones. You can book your taxi on your own choice, budget and needs.
Saves time:
When you hire a taxi in Bhutan, you will save a lot of time. For sightseeing, you do not have to move around to look for transportation options. The taxi will arrive directly at your doorstep without wasting much of your time. Also, it will stop at every destination or stop to pick up passengers in between like public transports.
If you are visiting Bhutan this time and planning for a wonderful and hassle-free trip then avail of taxi services in Bhutan.
---